Today's consumers mandate personalized and authentic buying experiences on their preferred channels, in ways that matter to them.
The internet, somehow, takes the model of tailored marketing to a completely new level. Static and periodic marketing approaches aren't working anymore, then; what's more? The huge quantities of data formed by our connected digital world allow a high level of personalization that has never been possible before. And, this is the basis of adaptive marketing.
Let's move on to our today's topic adaptive marketing!
???? What is Adaptive Marketing?
Adaptive marketing is a personalized marketing approach that allows brands to build more personalized and authentic relationships with their customers, based on the feedback they gathered from numerous data points. It not only allows marketers to adapt personalization in their messaging but also in the products and services. As a reward, brands get more sales, long-lasting customer loyalty, and sustainable business growth.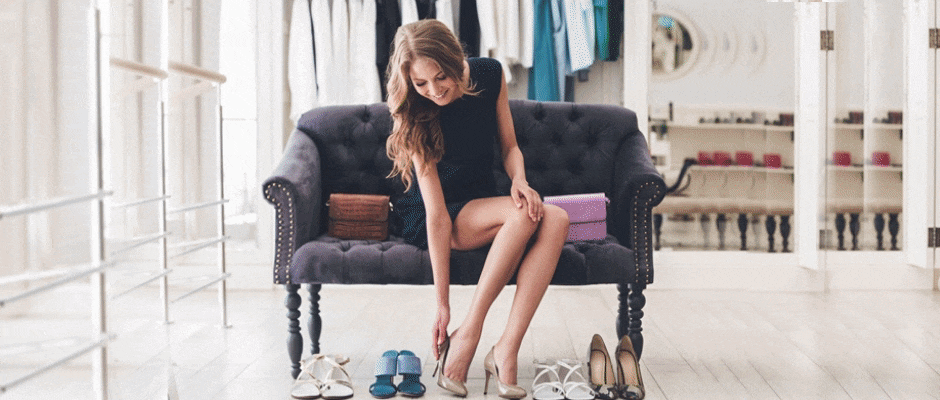 ???? An Introduction to Psychographic Branding
The psychographic branding method can help brands to foresee how different types of personalities would interact with their brand and their products/services, also allow them to create a mix of tailored micro-messages based on universal personality types, and assist them to bring a marketing strategy closer to the individual level.

Most of the marketing tools are designed to answer the typical questions like what, when, who and how. But, without violating the privacy of people, psychographic branding can find answers to the question "Why?" Besides, psychographic branding can be used in an ethical way in marketing that can help brands to define sub-target groups of their customers based on their personality type.
???? How to Use Psychographic Branding in Adaptive Marketing?
The way to build an adaptive marketing strategy incorporating with psychographic branding is a 2-step process:
⚡ Define what your brand means to people
⚡ Tailor your messages for each personality type that they can easily receive and process.
☑️ Define What Your Brand Means to People
Your brand represents a common meaning to its audience and that meaning is actually your brand itself. However, it's not your logo, your brand experience or even your products; in fact, they all are just proxies that remind people of what your brand means to them.
Actually, your brand meaning is the ultimate value that you offer to your customers and it determines how people see you as a brand. To find out the meaning of your brand, first, you need to understand why people use your brand's products or services and how does it connect with their psychology. By defining what your brand means to people, you can provide a more transparent brand experience for your customers.
☑️ Tailor your messages for each personality type
As I mentioned above, every brand represents a meaning to its audience. But, the audience can be divided into smaller groups based on their personality type and still share a connection with a brand for different reasons.

These personality types would give direction to how people receive your message and process it to make their ultimate buying decisions.
According to psychometric tool DISC, there are totally 16 types of personalities in the universe: 4 primary personalities and 12 combinations personalities of the primary personalities. To make it easier, today, I'll explain the 4 primary personalities and how you can tailor your messages for each personality type.
✅ Dominant Personality
The dominant types of people always focus on the results and they want to make the final decision, so they tend to ignore the method and process.
The best way to attract these kinds of people is to embrace a direct approach in your marketing strategy. No process explanations, no exciting stories about how your products or services will make the world a better place, etc.  You can simply attract these dominants people's attention by being short and direct.
✅ Influencing Personality
Influencing types of people usually get hyped by exciting visions of the future and always want their environment to be positive.
That means the use of scaremongering (negative messages to trigger fear) may not work well with these kinds of people.
You need to focus on things that they can accomplish using your products or services and help them to be a part of your bigger vision. If they feel excited about your brand only, these influencers will consider your product's or service's price. So, you should include visual marketing tactics in your strategy to help influencers visualize the future in their minds, on the other hand, it will help you to reinforce and clarify your messages to them.
✅ Steady Personality
The steady type people like a methodical course of action and often look for consistent, loyal and supportive individuals.
When approaching these kinds of people, you need to show empathy and friendliness. In your marketing strategy, you should avoid overwhelmingly-strong language. Through warm and meaningful conversations you can build your brand trust among these people. Trust me; this type of people could form a big part of your loyal customers.
✅ Calculating Personality
Skeptical people usually come under this personality type, who are mainly interested in facts and figures. These kinds of people enjoy long, thorough analysis and choose to avoid small talk.
That's means, unlike dominants type of people, you need to provide the calculating type of people with as much information as you can, and give them enough space to analyze it.
These type of personalities usually like security, so, providing them with assurances and evidence on the claims that your brand is making would be extremely convincing. Like I said above, you should ensure that your messaging is reassuring and contains plenty of facts, figures and stats.
???? Adaptive Marketing Framework
As marketers, one of the biggest and most tough questions to answer is how to market to the masses without becoming so generalized.
This is where adaptive marketing comes into play. Adaptive marketing helps marketers predict how different personality types of people will interact with a brand and its products and services. This information then allows brands to create tailored micro messages to individual personalities.

The best part about adaptive marketing is that it can help you to create complete innovative and personalized marketing strategies while still abiding by your brand's privacy regulations.
Adaptive marketing framework involves 4 key processes:
#1 Behavior Analysis
#2 Personalization
#3 Real-Time Experience
#4 Proactive Engagement
✅ Behavior Analysis
A customer behavior analysis is a qualitative and quantitative observation process of how customers interact with your brand, its products and services. This analysis provides insight into customers' motives, priorities and decision-making methods during their buying journey. Through customer behavior analysis you can understand how customers feel about your brand and how that perception aligns with their core values.
✅  Personalization
Leveraging the data from your customer behavior analysis, you can personalize your content that's unique to each customer. This method called as personalized marketing in which brands use customer behavior analysis data and digital technology to deliver personalized messages and product or service offerings to their current or prospective customers.
The below image will give you an idea about the adaptive marketing personalization process.
✅  Real-Time Experience
Providing a real-time experience for your customers is a two-steps process:
⚡ Delights your customers by providing what exactly they seek from your brand
⚡ Shows sophistication and responsiveness towards your customers
According to studies brands with the best customer real-time experience increase revenue at two times the rate of those with the worst. Many times we see examples of customer delight experience going viral on social media, which is the beauty of the customer real-time experience. Because when you provide real-time experience to your customers, the delight customers tend to spread word-of-mouth goodwill about your brand or business. That means, your brand will gain a positive identity in the marketplace.
✅  Proactive Engagement
Proactive engagement means identifying ways to enhance your customers' customer experience without the customer asking for it or even knowing that it's possible. For example, a text message letting a customer know that her order has been delayed, an email informing a customer that a new T-shirt design from their favourite Cloth line is available, or a phone call checking to ensure that the shipping address mentioned on file is correct. Proactive engagement can help you to build customer trust and long-term relationships with your brand.
The below diagrams will explain to you about adaptive marketing framework and its process.
???? Adaptive Marketing Examples
Let's check out some examples of how adaptive marketing works and how it can help you to grow your business.
✅ Custom Copy
The custom copy is one of the best ways to use adaptive marketing technology. When people visit your business website, this custom copy technology will ask them to fill in a form with their name, contact details like email as well as their industry.
Each of these people comes from different industries and buys different things from your website. So once they have submitted form with specific information, the next time that they visit your website they'll see web copy based on their industry and buying habits. Simply custom copy helps you to market differently depending on people, their industry and buying behavior.
✅ Reward Returning Customers
If you're being honest, you're probably going to accept that the majority of your business sales come from your returning customers. So, reward those returning customers to keep them coming back for more! Reward them with offers, coupons, special gifts, etc, then you've got a cult-following for life. A little appreciation for your customers goes a long way and you will get the extra engagement with your emails and social media channels that'll help you to grow your overall customer base.
✅ Follow-Up Sales
Let's say recently you've attended a trade show and got a huge list of emails. Flare an email thanking everyone and say how you enjoyed meeting them at the trade show, also attached the link to your homepage in the email. When they click the link to your homepage, let's  greet them with a banner that specifies the trade show and offer a discount. These new prospective customers will be blown away that you redid your homepage banner and offered a discount just for them. So, more likely they'll become your customers.
Hope these above examples gave you a clear idea about the adaptive marketing approach. Now, let's take a look at some case studies of adaptive marketing.
Adaptive Marketing Case Study.
Brands are already aware of this phenomenon marketing approach that is spreading like wildfire in the leading marketing companies. Let's see two examples of internationally popular brands that used the adaptive marketing approach to provide best customer experience.
☑️ Coca Cola
People's favourite brand viz. Coca Cola was one of the best examples that justifies and distinctively sets adaptive marketing method. The Coca Cola Company set up Coca Cola Freestyle — a data-driven vending machine that allowed customers to mix different flavors and creates their likeable mocktails with more than 200 Coca Cola products. The vending machine tracked and collected the data from the consumers to identify the most popular flavors. Coca Cola used this data to introduce new product variants and flavors that responded to consumer preferences.
☑️ Lay's Potato Chips
Another good example of similar execution from another consumer brand was from Frito-Lay, their many successful attempts with their new flavors of Lay's Potato Chips. The brand created a marketing campaign that engaged consumers by asking them to suggest new flavour combinations for their favourite potato chips. This marketing campaign garnered many consumer impressions and Frito-Lay leveraged the reach of TV advertising to direct the communication with their consumers. Later, many consumer-submitted flavors were picked up by the brand and were introduced in the market. This benefited the brand by widening its brand awareness with positive identity and satisfied consumers by transforming collected data into tailored products.
???? Benefits of Adaptive Marketing
Structuring your brand's marketing mix around adaptive marketing concept can strengthen and develop a new strategy for enhancing customer experiences, without hefty expenditures. The benefits reaped from the adaptive marketing approach can impact the brand's identity in the long term. These benefits include:
✅ Trust: If a brand aims to achieve anything more important than sales, it's consumers' trust. Adaptive marketing approach makes your Consumers feel comfortable about sharing their personal data with your brand as you sell the products or services they need.
✅ Transparency: Using your consumer information comes with great responsibilities. When you're gathering consumer information to construct your marketing strategy, you should allow consumers to know how their preferences are going to be used by your brand. This practice encourages transparency between your brand and the consumer. And if your brand delivers what your consumers asked for, you have a fair chance to gain their loyalty.
⚡ Information: In the adaptive marketing approach, you collect vast information both about your actual and potential consumers to provide personalized product variants to them. This information can give major insights about consumer behavior and preferences that can later be used to craft new marketing strategies.
✅ Leadership: Adaptive marketing is all about adapting to consumer touchpoints and creating audacious brand experiences. It can bring a leadership quality to the brand's image in the market and a brand can be deemed successful in the market's view.
✅ Strong Identity: With adaptive marketing approach brands have a good opportunity to become the more likeable brand of people that they cater to. The capacity to constantly adapt whilst staying true to their brand personality throughout the marketing process brings more value and positive identity to the brand.
Apart from the above five benefits, adaptive marketing approach helps brands to save more advertising and branding resources.
???? Conclusion
We're living in a world where everything is interconnected with each other. Not only people are becoming increasingly connected to the internet, even objects are becoming 'smarter' and more connected. Moreover, in this new digital age, customers mandate personalization, and to personalize on a massive level, marketers need to concentrate on adaptive marketing systems that can capture customers' behaviors, enable marketers to familiarize to those behaviors and eventually help them to win in the marketing game.
Interpreting the nature and benefits of the adaptive marketing technique can help us to evolve a rigid understanding of this dynamic marketing approach that turns out to be a permanent game-changer in the age of digital marketing.
Ready to get some hands-on help? Get in touch with me today to learn how to take your brand and business to the next level with adaptive marketing. Let me help you!